Recently, White House chief of staff Rahm Emanuel used the political incorrect term "f***ing retarded" describing the strategy of Senate liberals. Former quitter governor of Alaska and current Fox News personality Sarah Palin called for Rahm Emanuel to be fired in a post on Facebook, equating Emanuel's statement to using the "N-word."
PALIN: I would ask the president to show decency in this process by eliminating one member of that inner circle, Mr. Rahm Emanuel, and not allow Rahm's continued indecent tactics to cloud efforts. Yes, Rahm is known for his caustic, crude references about those with whom he disagrees, but his recent tirade against participants in a strategy session was such a strong slap in many American faces that our president is doing himself a disservice by seeming to condone Rahm's recent sick and offensive tactic.
The Obama Administration's Chief of Staff scolded participants, calling them, "F—ing retarded," according to several participants, as reported in the Wall Street Journal.
Just as we'd be appalled if any public figure of Rahm's stature ever used the "N-word" or other such inappropriate language, Rahm's slur on all God's children with cognitive and developmental disabilities – and the people who love them – is unacceptable, and it's heartbreaking.
However, a few weeks ago she told Glenn Beck that she was worried that people can no longer use politically incorrect terms in the United States. Here's a clip (discussion takes part around 4:30):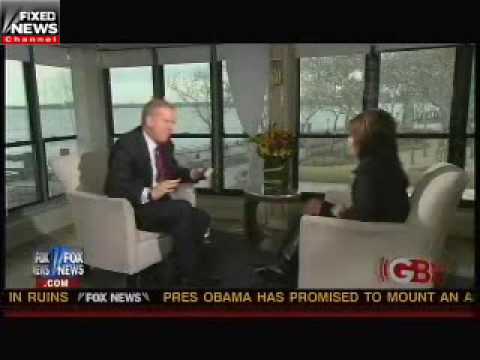 Obviously, Beck is no stranger to politically incorrect and insensitive language. One incident that comes to mind is Beck referring to the anti-gay slur used by Grey's Anatomy star Isaiah Washington toward co-star T.R. Knight as "a naughty name."
BECK: But anyway, Dave, what is the — what is the controversy? One of the guys called another guy a naughty name.
And, don't forget this comment from Beck about race:
BECK: African-American is a bogus, PC, made-up term. I mean, that's not a race.
Palin has yet to condemn Rush Limbaugh for using the term several times (i.e. calling liberals "retards" and calling for a "retard summit").
LIMBAUGH: Our political correct society is acting like some giant insult's taken place by calling a bunch of people who are retards, retards. I mean these people, these liberal activists are kooks.
They are loony tunes. And I'm not going to apologize for it, I'm just quoting Emanuel. It's in the news.
I think their big news is he's out there calling Obama's number one supporters f'ing retards. So now there's going to be a meeting. There's going to be a retard summit at the White House. Much like the beer summit between Obama and Gates and that cop in Cambridge.
So, here we have a woman with a baby that has Down Syndrome, complaining about people using politically incorrect language, while complaining to others about the problem with political correctness, who are politically incorrect themselves, but is also the same person who, according to Levi Johnson, calls Trig, her own child, her "retarded baby."
Where's the "fair and balanced" outrage? She fits right in at FNC…
Share this article